EVENT INFORMATION
We move closer to a cure for FSHD together, so grab your friends and join us as we march the journey to stop FSHD in its tracks. You can Walk & Roll your way; stroll, run, or roll, whatever works for you!
With $150,000 raised and around 180 attendees, last year's Walk & Roll was a huge success! Join us once more to expand our impact. See photos from previous years here. 
WHY WE WALK & ROLL
FSHD is a devastating disease. It steals muscles unpredictably, and, due to its progressive nature, patients live day by day until they unexpectedly lose yet another ability. There is currently no cure... but we are close, with many clinical trials launching or already underway this year! YOU can help accelerate the pipeline for a treatment. Register or make a donation today to be part of a movement thousands strong dedicated to stopping this disorder. 
HOW IT WORKS
Fundraising happens before and during the event. Start a team and invite your friends and family to join you. From here, you can ask for donations to support our cause. The more you fundraise, the closer you get to winning prizes! Share on social media, send emails, spread the word,… Get creative with your fundraising: you can even ask others to 'sponsor' you by donating for every lap of the Walk & Roll route you complete. The campaign culminates with the in-person Walk & Roll on September 10th; at the event, we will celebrate our success and the proximity of a cure!
THE DETAILS
WHO: You and your friends & family
WHEN: Sunday, September 11th, 2022, 9am - 11am
WHERE: Baker Park, 50 Riverside Cir, Naples, FL 34102
WHY: Because we are on the brink of a cure for FSHD
HOW: By joining us for the event, contributing a donation, or spreading the word by sharing your pictures and videos with #FSHDWalkRoll and #SWFLWalkRoll on social media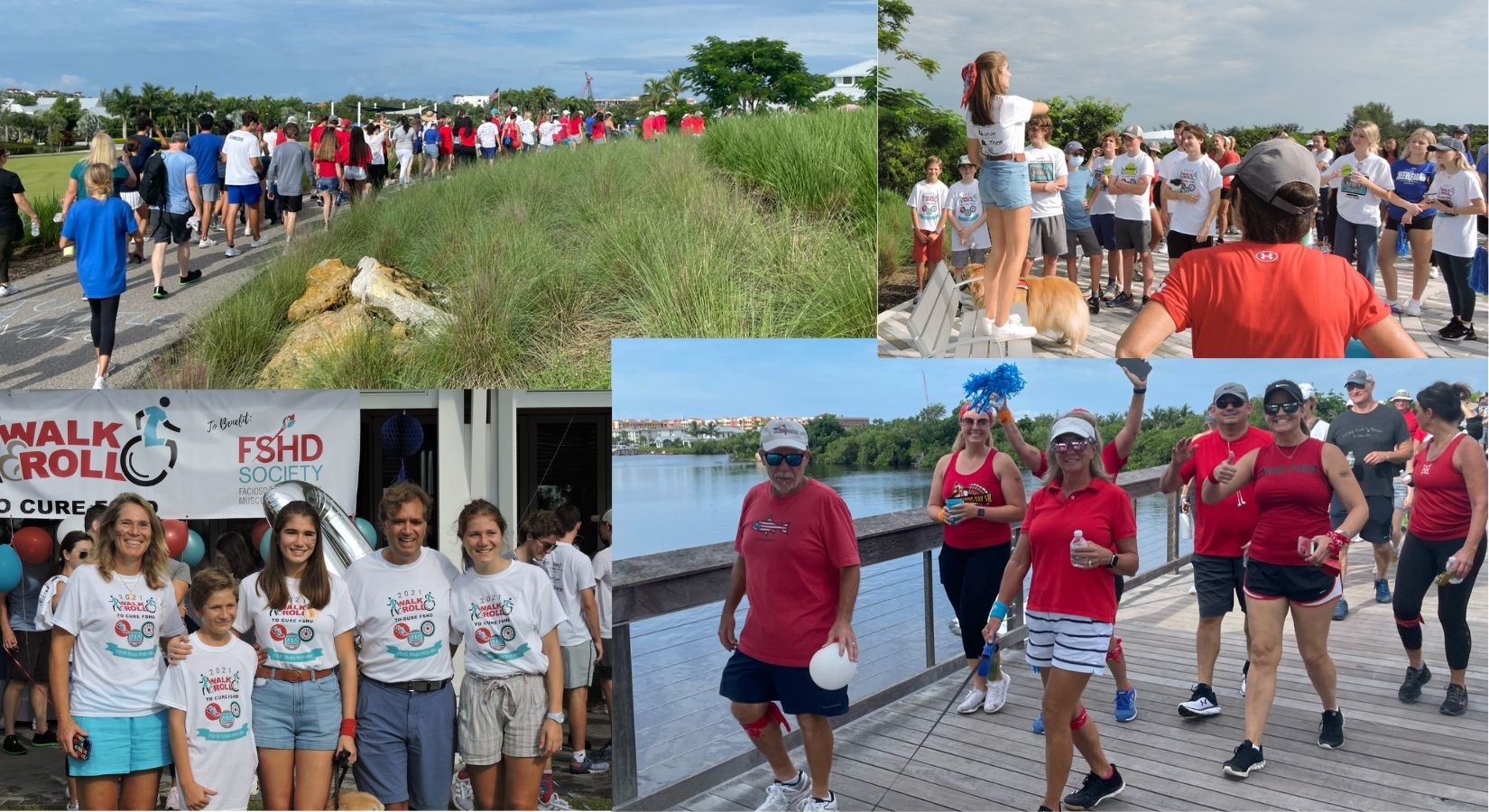 ​